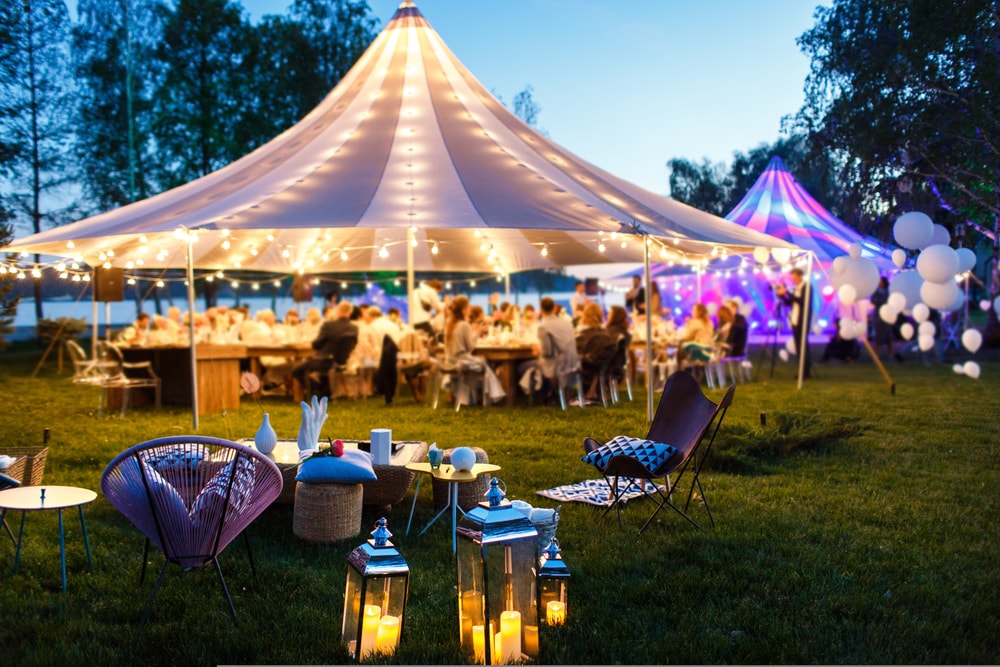 Planning an event usually comes with a lot of requirements that can make the task quite challenging, especially if you haven't done it before. That is why most event organizers today opt to get help from professional event facility and equipment rental suppliers when planning different kinds of functions.
At Event Rental Singapore, we are the number one supplier of event facility and equipment rental that you should always engage to make your function successful. By choosing our company, you always have experts by your side to help with the planning of the occasion, supply of facility and equipment, setting and dismantling them.
Our goal is to make sure that your function runs smoothly as planned without any hitches regardless of the venue, number of attendants or duration. We have invested hugely on highly efficient event facility and equipment to fully cater for all types of functions including, commercial, social among others.
To effectively meet the diverse needs of event organizers, individuals and businesses in Singapore, we provide a wide range of event equipment rental services.
At Event Rental Singapore, we offer the best tentage and marquee rental, ideal for hosting larger functions that attract huge numbers of people. Our tentage and marquee rental are available in numerous dimensions, colours and designs with unique features for all commercial, social and religious functions.
One of the benefits of tentage and marquee is that they provide adequate and comfortable temporary shelter for a larger number of people. This makes them more economical that hiring many smaller tents. Our tentage and marquee are durably fitted to withstand harsh environmental and weather conditions in outdoor environments.
Whenever you are planning an event, whether small or big, tables and chairs are among the basics that must be looked into. Even if it is just a small gathering for family members, buying new tables and chairs can be quite expensive and, also need additional storage. Instead of all that, simply get our table and chair rental.
Our company can supply all the tables and chairs that you will need for all the guests expected to attend your event. The tables and chairs can also be provided with complimentary covers or fabrics to match the theme of your event while also giving your guests a sense of added comfort therein.
With our seating gallery and grand stand rental, you can easily revamp just any open space into a luxurious enclosure for a remarkable function. The seating gallery and grand stand are ideal for larger events like, concerts and sports competitions. Regardless of the size of the venue, we can provide the best seating gallery and grand stand rental to fully cater for your entire event.
In case you are organizing an event in an indoor or outdoor area with space limitations, our stage and backdrop is the best pick. We provide makeshift stage and backdrop rental for hosting different kinds of functions in environments with seemingly limited spaces. Our stages and backdrops are constructed in different dimensions with matching skirting to effortlessly stand apart in every space.
When choosing a venue for an event, it is always advisable to find one with proximity to electricity. This is mainly because most event equipment and facility require power in order to run. However, all these can be brought to a halt in case there is an interruption with the power supply. The best way to avoid such inconveniences is having a standby power generator.
Our company offers portable power generator rental that you should also consider to acquire when organizing an event. With the power generator, you can always be sure that all your equipment will be running continuously even in times of power blackouts. The portable power generators come in different sizes that you can select based on the amount of power required to operate your event equipment.
In order to operate the microphones, speakers and other electrical equipment, there are various kinds of accessories that you will also need. However, buying all of them could be very costly. Sometimes, you may also not know all the right electrical accessories. The best way to go is simply obtaining electrical accessories rental.
At Event Rental Singapore, we understand one of the greatest challenges faced by most event organizers is toilet facilities. Thus, our company also offers mobile and portable toilet rentals that we can also transport and set up in the venue of your function. These will ensure convenience so your guests are able to enjoy the event from start to finish in greater comfort. Our mobile and portable toilets are fully furnished with all the required features such that you will only need a little space to place them temporarily.
In places like Singapore where the temperatures keep shifting, it can be quite hard to maintain the desirable environment for your guests, especially in outdoor environments. That is why we also offer air conditioners rental to help with temperature regulation in indoor and outdoor spaces. This will enable you create a more fulfilling setting for your guests to enjoy the every minute of the event.
When using tentage and marquee, it is always advisable that you also set up fans and coolers. These are important for creating a cool environment that makes the tentage and marquee comfortable to be in for longer durations. Even if your event is held in-house, we can still provide the right fans and air coolers to maintain low temperatures therein.
When seeking event equipment rental services Singapore, Event Rental Singapore is the ideal place to turn to. Our company prides itself in the provision of high quality, reliable and affordable event equipment rental services for all kinds of commercial, social and even religious functions.
To easily get the best event equipment rental services Singapore, simply talk to us for a free quotation.