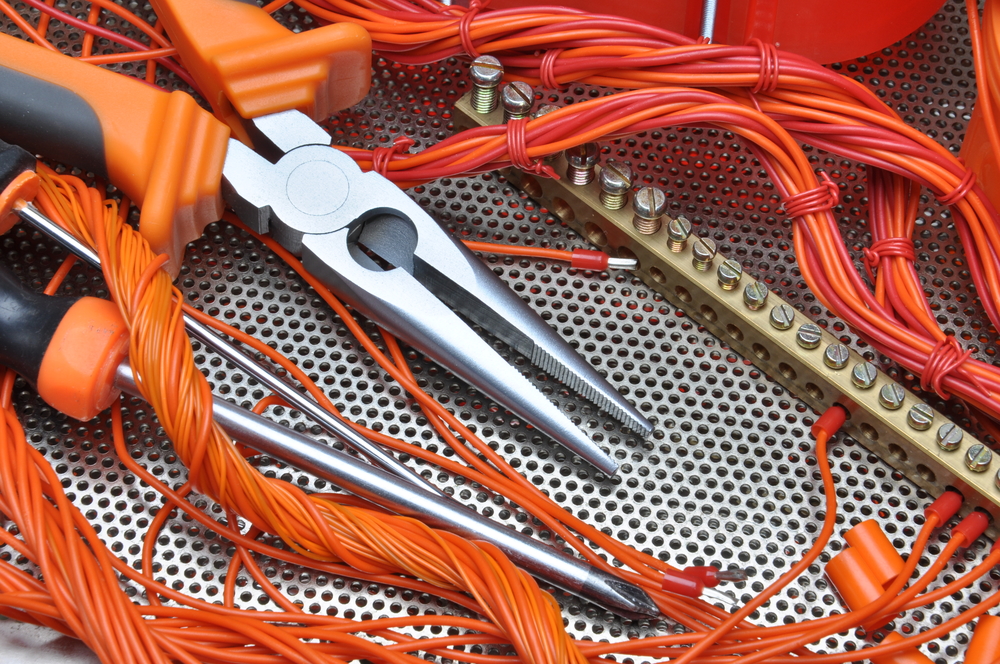 When planning an event, whether a small reunion or large scale commercial show, electricity supply is one of the key elements to consider for powering your equipment. Electricity can be tapped from a meter box at the venue or through a portable power generator. However, electricity also comes with additional requirements that must be put in place to ensure that your event is free from the risks of electrical faults.
Electrical accessories mainly comprise of parts and components used for holding, supporting and protecting other electrical equipment from causing malfunction or accidents while under operation. Depending on the electrical equipment to be used in your event, venue and other needs, there are various kinds of electrical accessories that you will need including, cable trays or wire covers, power points, DB boxes, distribution panels among others.
Electrical accessories are a crucial component of electrical equipment and facility that should always be included in your plan for an event. However, buying the accessories can be quite costly, especially for groups or organizations seeking to only use them for limited periods of time. The best option that can easily save you time and money, while also ensuring the success of your event is obtaining electrical accessories rental.
Benefits of Electrical Accessories Rental
While purchasing electrical accessories for events might seem like a convenient investment, it could not only leave your pockets empty but, also impact other unpleasant implications. Foremost, you may not know the right electrical accessories to buy and, end up wasting a lot of money. Besides, the accessories that you buy will also need storage space for the times that they are not in use.
On the other hand, setting up and dismantling the accessories will also require personnel, all of which would only stretch your budget further. Buying your own electrical accessories for hosting events also leaves you with the hassles of transporting them to and from the venues each time you have a function. This could not only distract you from paying a keen attention to the other plans for the event but, also waste a lot of time.
Just like other events equipment and facility, there are certain electrical accessories that require frequent maintenance to keep them in proper working conditions. With your own electrical accessories, it means you will also have to bear the huge costs of maintenance and repairs in cases of malfunction. Despite these, you can still be highly inconvenienced whenever the accessories fail during the event.
Renting electrical accessories is the only way you can easily take off all the above from your back. An established event equipment and facility supplier offers a wider selection of electrical accessories for diverse electrical equipment. As a result of this, there is an assurance that you will easily get the right electrical accessories for your event's activities. And, you will also get professional help in choosing the best accessories for your specific event.
Depending on the type of electrical equipment that will be used in your event and other requirements, the supplier will go the extra mile to find and deliver quality and highly efficient accessories for success. Whenever you rent electrical accessories, you no longer have to bother with storage space and transportation since the supplier will fully cater for them, making sure you get the required accessories at your own convenience.
Obtaining electrical accessories rental will also spare you the costs of repairs and maintenance. The accessories are supplied in top notch condition and, will always be tested on location before the event kicks off. In case any hitch is suspected or discovered before or during the event, the supplier will handle the repairs immediately or issue a replacement so your event can proceed as planned.
Whenever you acquire electrical accessories rental, you will also not have to bother with finding a personnel to set up and dismantle them. Some electrical accessories are quite delicate and even simple mistakes when handling them could easily cause irreversible damage. Event equipment and facility rental suppliers have their own technicians who are trained on how to handle different kinds of equipment.
Besides, they also have the appropriate tools for handling electrical accessories, ensuring the safe installation, operation and dismantling of all. While you may opt to hire your own personnel to handle the electrical accessories for your event, obtaining an electrical technician from the supplier of the equipment is always the safest move. The supplier will assign the most experienced technician with the particular electrical accessories that you need to help with their assembling, mounting and dismantling after use.
By having a professional to supply the right electrical accessories for your event, handle their transportation, maintenance, installation, dismantling and installation, you will no doubt experience peace of mind. In fact, obtaining electrical accessories rental can save you so much money, time and other hassles involved in planning events. An ideal supplier will even go further to provide professional assistance in other aspects of organizing a successful event.
Most people do not really know the importance of electrical accessories rental Singapore till they need it. The best way to stay ahead is obtaining a free quotation for electrical accessories rental. At Event Rental Singapore, we can always prepare and submit the best electrical accessories rental quotation that truly suits your event and budget estimates whenever and wherever you wish.
Our company can send personnel on short notice to visit the venue of the event and engage you on other related issues in order to prepare a comprehensive quotation. Apart from inspecting the condition of the venue and the electrical equipment that will be used during the event, we will also take a keen attention to your budget while making the quotation.
We provide a wide range of electrical accessories for rent in Singapore including, cables and cable trays, DB boxes, power points, transformers, fusible disconnect switches, portable chords, panels, cable ramps among others. All the electrical accessories that we offer for rent are made of high quality, safe, efficient and industry approved materials that deliver the best performance while also saving you energy.
Talk to us to get a free quote for electrical accessories rental Singapore.