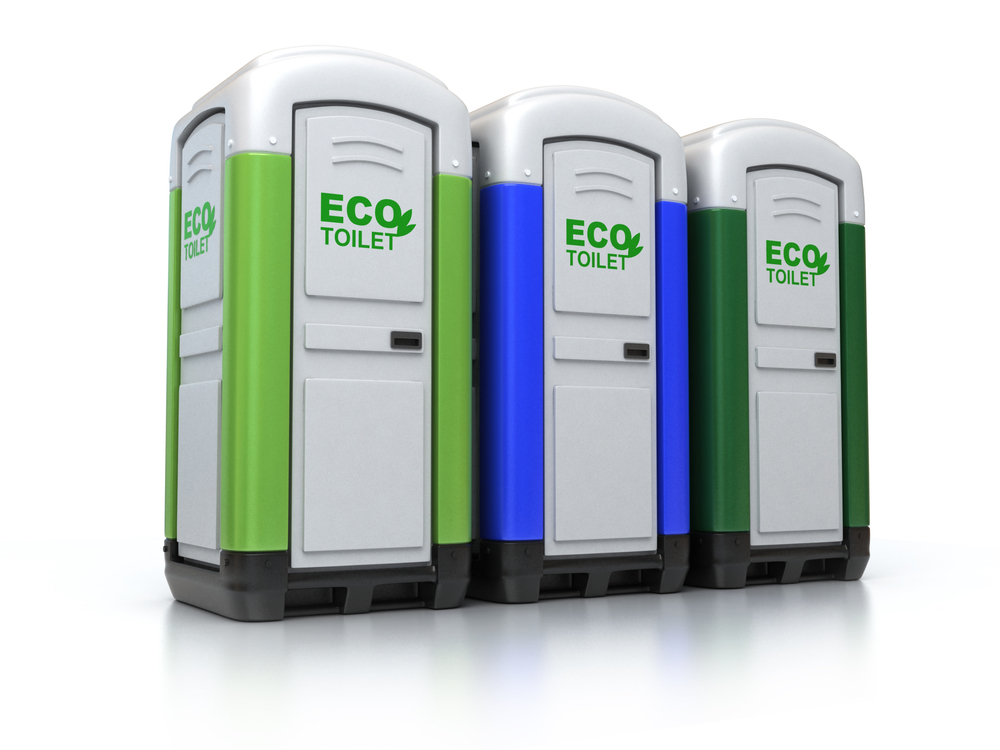 The mobile and portable toilet rental service is quite popular across Singapore. And, this is mainly due to the basic need of using the rest room, which makes it an important consideration when planning an event. While some venues have sanitation facilities, hosting events that attract huge crowds in outdoor spaces require that you have mobile and portable toilets to cater for all the guests.
Whether you are planning an invite-only wedding or public event that is open to all audiences, having mobile and portable toilets can always help you ensure convenience, maintain proper hygiene and keep your guests comfortable throughout the function. While buying mobile and portable toilets can be a good idea, renting the facilities is the best option that you should consider for your event.
At Event Rental Singapore, we offer a wider selection of the best mobile and portable toilet rentals for all events in Singapore. Even if your event will not be offering food to guests, there is no doubt that they will need to use restrooms. Since the events will only take place for limited periods of time, mobile and portable toilet rental is the most cost-effective option that will save you money and time as well as ensure the comfort of your guests.
Why Acquire Mobile and Portable Toilet Rental
Many people usually overlook the need for sanitation facilities when planning events. And, this has only ended up in disappointments. Imagine getting to the event only to find out that the available sanitation facilities at the venue are in poor working conditions or inadequate to cater for your guests. This will not only be humiliating but, could easily create a bad impression that could push some guests to leave before the end of the event.
Although you can opt to buy mobile and portable toilets, the initial costs of the facilities are quite high. For small to medium groups of people and organizations that will only be hosting events for short durations, purchasing mobile toilets can have dire financial implications. Besides the initial costs, you will also need to get additional space for keeping them while not in use and, transportation services to and from the venues.
Having your own mobile toilets for events will also put the tasks of emptying the wastes, cleaning and maintaining them in proper condition on your hands. Since you may not be able to do all these on your own, you will need to hire additional personnel to handle the procedures. All these will not only distract your focus from other important activities of the event but, also waste time and cost a lot of money.
Instead of taking the risks, simply get a mobile and portable toilet rental. Whenever you rent mobile toilets for your event, you will not be faced with the huge financial costs of buying, maintaining and keeping the facilities. As soon as your request for the rental is approved, the supplier will handle their transportation to the designated venues at your convenience. Upon the completion of the event, they will also transport them back to their warehouses.
Considering mobile and portable toilets hold wastes, a lot of caution should always be observed in handling them. Besides, they also require proper cleaning and disinfection to prevent the risks of infections and maintain hygiene. Whenever you acquire a mobile toilet rental, it is the responsibility of the supplier to keep the facilities in proper condition throughout the event, hence, saving you from all the hassles of emptying and cleaning them.
Hiring mobile and portable toilets also guarantees that you guests will not be inconvenienced as a result of lack of adequate restrooms. Depending on the venue of your event and the expected number of guests, an ideal supplier can always provide adequate sanitation facilities to accommodate all. Even if you experience an unexpected turnout that requires additional mobile toilets, the supplier will make sure all those needs are met without any delay.
Based on how the mobile toilets are used and other prevailing conditions, they can also experience damage or malfunction in the course of the event. And, that is also another reason why you should consider obtaining mobile and portable toilet rentals. In case you rented the facilities, you will only need to inform the supplier to send a replacement or fix them. This will ensure that your event keeps running without any distractions.
In case you acquire mobile and portable toilet rentals, the supplier can also assign their own personnel to help with assembling and setting up of the facilities. While the facilities come fully enhanced with all the relevant components, setting them up can still be challenging for those who do not have an experience with them.  The provider of the rental can even have their personnel to handle the facilities from start to finish of your event, offering you and your guests, greater convenience.
Generally, getting a mobile and portable toilet rental for your event will offer you peace of mind to focus on the core activities of the function. Besides, it will also save you a lot of money, which could be channelled to making the event more remarkable.
The sanitation needs for events usually vary from one to another. And, without proper planning, you could easily end up in confusion. The best way to taking care of the sanitation needs of your event is obtaining a free quotation for mobile and portable toilet rental from Event Rental Singapore.
We understand the numerous challenges faced by many when seeking mobile toilets rental in Singapore and, have the best solutions to make the experience stress free for you. We provide a huge selection of safe and efficient mobile and portable toilets for every event and budget. The facilities are available in diverse sizes, designs and colours to choose from.
Regardless of the venue, size of event or your budget, we can always deliver the right mobile and portable toilet rental Singapore at your convenience. Get in touch with us for a free mobile and portable toilet rental quotation.