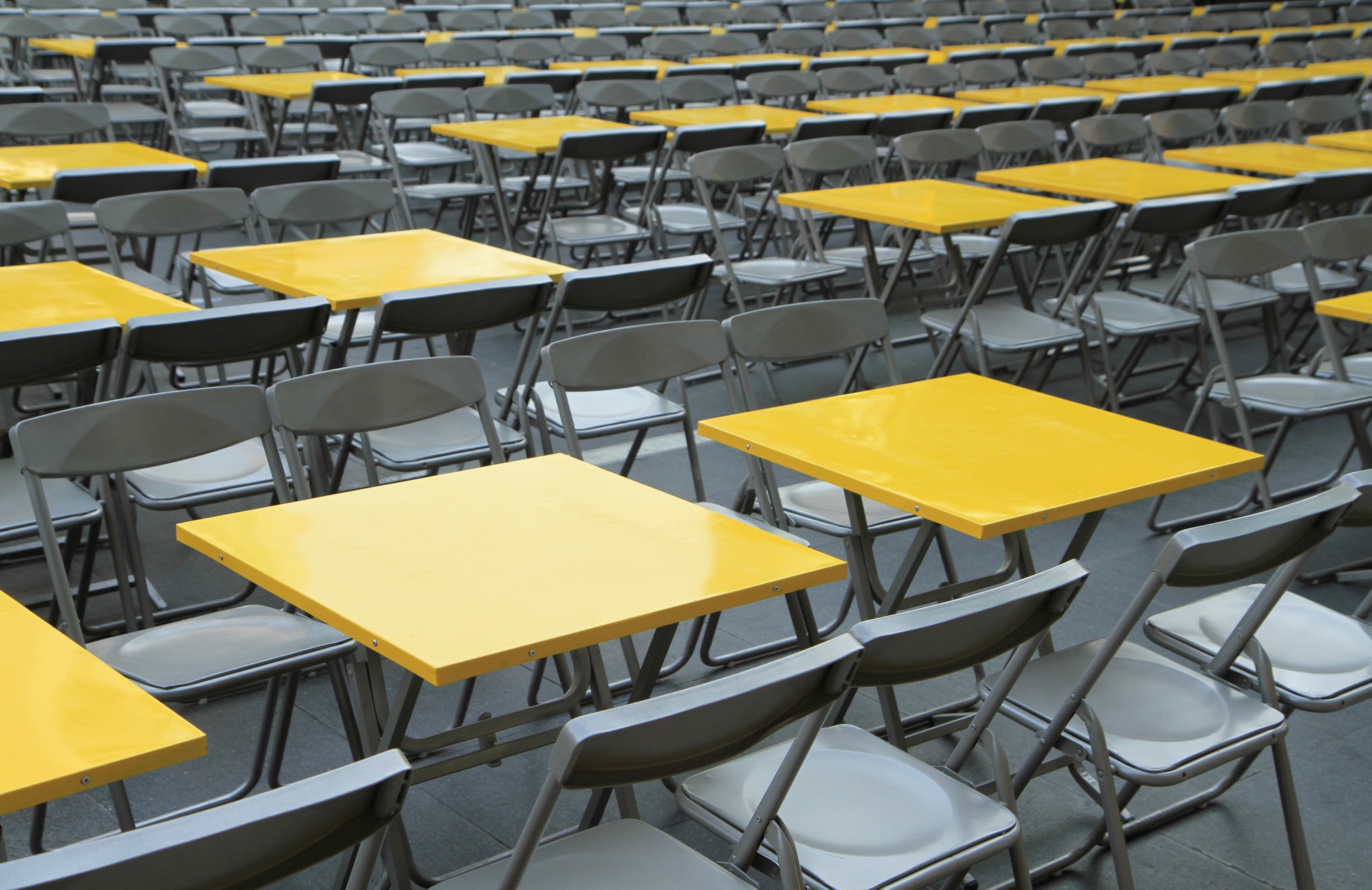 The success of any event mainly depends on how it is planned. Without proper planning, there are higher chances your event might not achieve its goals. When creating a plan for an event, a lot of emphasis should be placed on giving the guests a more fulfilling experience. This means, the venue and set up of the space should be comfortable enough to cater for your guests and the activities they will be involved in while at it.
Although there are various kinds of event facility and equipment that can be used to create the desired environment for guests, furniture is among the key ones to consider. Generally, renting tables and chairs for your event is less costly than buying new furniture. However, that is not the only reason why you should consider obtaining table and chair rental when planning an event in Singapore.
Benefits of Table and Chair Rental
Huge cost savings
Even if you just need simple plastic tables and chairs, buying enough pieces to cater for medium to large numbers of people can be very expensive. After buying the tables and chairs, you will still need to hire someone to transport them to and from the venue. Since they will only be used for a specific duration, you will also need storage space whenever they are not in use. All these can cost you quite a lot of money in the long term.
Whenever you acquire table and chair rental, you only have to pay for the amount of time spent using them. The supplier will cater for the transportation, arrangement and removal of the tables and chairs from the venue upon the completion of the event. As a result of this, you will be able to save so much money that could be channelled to other activities to make the event more fulfilling.
Apart from just the supply of event tables and chairs rental, our company also has experienced event planners to assist you in making the best preparations for the function. This will help you avoid the huge spending on hiring event planners, hence, also saving some money on the side. Table and chair rentals are offered in excellent condition that will not put you through any maintenance procedures.
Flexible seating for all groups of people
When planning a function with an ever-changing guest list or an event that attracts huge numbers of people, it is easy to run out of tables and chairs. But, such are inconveniences that you can easily avoid whenever you acquire tables and chairs rental. A good supplier of event tables and chair rental has adequate furniture that can be delivered at your own convenience to cater for small, medium and large crowds.
Regardless of the number of guests that you are expecting to attend your event, our company can always provide enough tables and chairs to comfortably accommodate all. Even if you receive more guests than the number planned for earlier on, we can still provide additional tables and chairs in the shortest time so all have the best experience at your event. After supplying the furniture, we will also arrange them at the venue just the way you want.
Our tables and chairs are available in diverse sizes for individuals and groups. In fact, we can even provide the right sizes for kids, making sure all your guests have comfortable spaces to sit and lean on throughout the event. Even if your venue has space limitations, we can properly arrange the tables and chairs to comfortably cater for all the guests without feeling too squeezed therein.
Decor
With table and chair rental, you can always choose the best furniture that specifically complements the mood and theme of your event. Our table and chair rental come in a wide range of style options, ideal for creating a unique decor in every space. Depending on the type of event that you are hosting and, the mood that you intend to portray, we can provide tables and chairs with matching linens, covers ad mats.
Unlike standard tables and chairs, our furniture rentals are enhanced with unique features for enhanced beauty and comfort. In fact, you can even opt for highly luxurious chairs with cushions and other extravagant features to improve the aesthetic appeal of your event while also ensuring greater comfort for guests. We offer wooden, metallic as well as plastic tables and chairs for rent.
Less stressful event planning
Renting tables and chairs for your even will also give you an easier time in planning. Whenever you acquire table and chair rental, the supplier will handle their transportation to and from the venue, arrangement and removal. This will not only save you time and money but, also the effort that would have been spent transporting and setting up the tables and chairs.
At Event Rental Singapore, we go further to also offer assistance in event planning to our clients. Our personnel can also help you with creating an ideal plan on how to arrange the tables and chairs in the venue. This will give you an ample time to focus on the other core activities of your event for success.
Even if you may not have a clear idea on how to choose the best table and chair rental for your event, simply talk to us. We can help you in selecting the right tables and chairs and, also supply them at your convenience. Our goal is to make sure that your event goes on smoothly without any hitches from start to finish.
Event Rental Singapore is the number one supplier of event facility and equipment rental that you should always engage when seeking table and chair rental. Our company is committed to the provision of reliable and affordable table and chair rental services Singapore. Simply get in touch with us for a free table and chair rental quotation.